ระบบติดตามการขนส่ง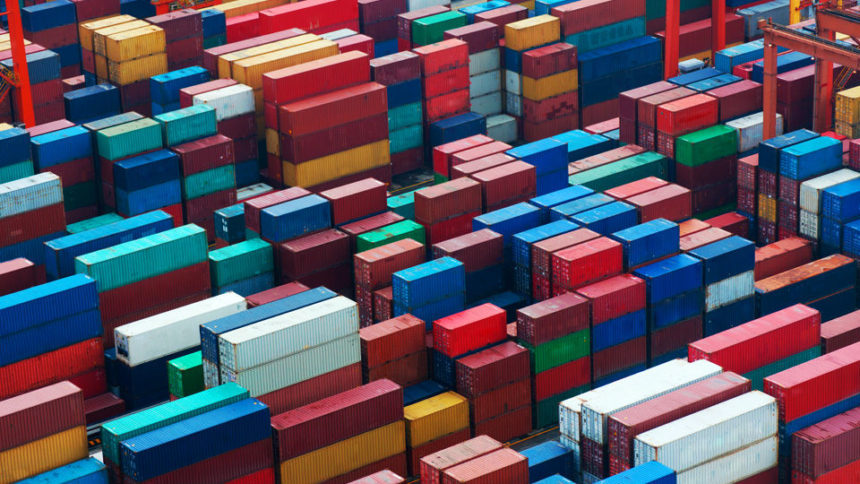 iTracking Asia สั่งสมประสบการณ์ด้านระบบติดตามการขนส่งมากว่า 20 ปี ระบบติดตามการขนส่งด้วย GPS อันทันสมัยนี้มีฟังก์ชั่นที่ครอบคลุมความต้องการที่หลากหลาย ออกแบบเพื่อผู้จัดการการขนส่งและเจ้าของธุรกิจโดยเฉพาะ
แพลทฟอร์มของ iTracking Asia ให้ผู้ใช้เล่นการเดินทางซ้ำ ควบคุมความเร็ว กำหนด Geo-Fence จัดการตำแหน่าง ควบคุมน้ำมัน/อุณหภูมิ/ความชื้น จัดการภารกิจ วิเคราะห์พฤติกรรมและอื่นๆ
การจัดการผ่านแอป
แอป iTracking ทั้งระบบ Android และ IOS ให้ผู้ใช้ติดตามรถขนส่งผ่านแท็ปเล็ตหรือสมาร์ทโฟนได้
แอป DriverLink ของ iTracking Asia ให้เจ้าหน้าที่ดูแลการขนส่งส่งข้อความ ตำแหน่ง เอกสารและรูปภาพให้กับพนักงานขับรถ พนักงานขับรถสามารถขอแผนที่ผ่าน Google Map ช่วยประหยัดเวลาและเพิ่มผลผลิต
iTracking Asia ให้บริการระบบติดตามการขนส่งแบบครบวงจร สามารถใช้ร่วมกับระบบ CRM
หากต้องการข้อมูลเพิ่มเติม กรอกและส่งแบบฟอร์มใบคำร้องด้านล่างนี้มาให้เรา เรายินดีให้คำแนะนำและช่วยเหลือคุณ
Key Features
Ware and tear on vehicles are reduced if speed is being monitored and controlled. iTracking's FMS allows users to set specific speed limits for different groups of vehicles, alerts can be send either via mail, SMS or popup alert on the screen. Reports can be generated manually or automatic and send to relevant persons. 

Safety of employees is also being improved if speed is monitored.

Clients are able to setup Geo fences very easy on the platform.

The Geo fence can be used to control when vehicles, assets or staff enter or leave a zone.

The Geo fence can also be used to ensure vehicles or assets stay inside a zone. Alerts can be send if leaving via mail, SMS or a report can be generated in these events. A feature could also be installed on the vehicle or asset that it will not be able to start if not in side the zone.

Fuel management can be made in several ways and iTracking Asia's FMS support a wide range like;

Fuel sensor in the tank,
ultrasonic sensor mounted on the outside of tank
Contact less reading from CANBus wire
Read from OBDII
If possible making use of float in the tank.

Monitoring fuel consumption can save up to 15 – 20% in fuel cost.

 

Weight control can be achieved in several ways;

Make use of weight sensors on the truck, if installed.
Install weight sensor system on Air/hydraulic system.
Install weight sensor system on the axles of the truck. 

Monitoring the weight on trucks adds several things to the Fleet Management.

The weight monitoring will reduce the wear and tear on the vehicle's, fuel cost will be reduced, road safety will improve and check on deliveries can be made.

Via conditions set in the system different reports can be generated and drives can hereafter be educated in how they can improve.

This will reduce the wear and tear on the vehicles and reduce the fuel consumption as well as improving road safety. 

 

iTracking Asia's Fleet Management System have more than +40 standard report.

If clients should need special they can be developed up on request.

 
Contact Us
We'd love to discuss how our tracking products can help your business. Kindly get in touch for more information and a complimentary demonstration.
Office Location
i-Tracking (Thailand) Co., Ltd.
2036/4 50 Park Condo
Rim Road – Paknam Railway
Sukhumvit Rd., Soi 50
Phakhanong Khongtoey
Bangkok 10260